Pizza Hut Vouchers & Deals → March 2023
Are you one of the big fans of Pizza Hut? If so, then you are in constant look for Pizza Hut Coupons, right? If so, this might be one of your favourite webpages! We share with you guys all Pizza Hut coupons, promotions, deals, and specials!
1 Pizza – Coupons & Deals
30% off Any Large Pizza
Limited Time Only
1 Large Pizza + 2 Sides $14 Pickup
Limited Time Only
1 Large Pizza + 6 Wings + 375ml Drink $19.95 Pickup or $29.95 Delivered
Limited Time Only
2 Pizzas – Coupons & Deals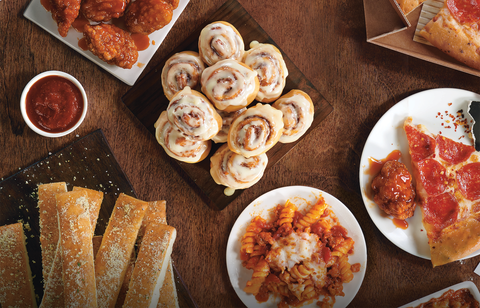 2 Large Pizzas + 2 Sides $22 Pickup or $27 Delivered
Limited Time Only
2 Large Pizzas + 2 Sides $24.80 Pickup or $29.95 Delivered
Limited Time Only
2 Large Pizzas + 2 Sides $24.80 Pickup or $29.95 Delivered
Limited Time Only
2 Large Pizzas + 2 Sides $24.80 Pickup or $30.95 Delivered
Limited Time Only
Sides Pizza Hut Coupons & Deals
$1 Wings Wednesday
Wednesdays only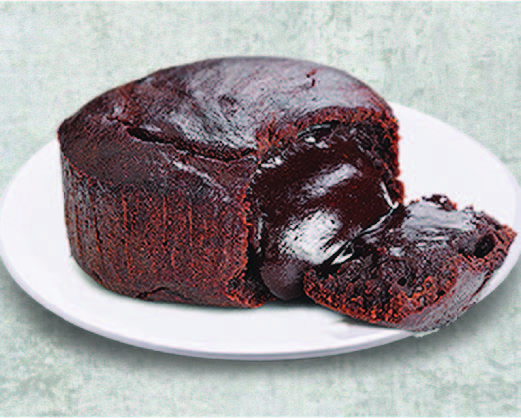 Free Choc Lava Cake with Large Pizza purchase
Limited Time Only
4 WingStreet 6 Packs for $25.95 Pickup or $33.95 Delivered
Wednesdays only
Other Pizza Hut Coupons for March 2023
Personal Pan Combo
Choose your Personal Pan & 375ML Drink for $5.95 if you're picking it up OR for $8.95 in delivery.
Available until 8pm only.
Valid for Super Supreme, Hawaiian, BBQ Meatlovers, Pepperoni Lovers, Americano, Veggie Sensation, Cheese Lovers & Vegan Mediterranean.
Schnitzza Combo: $15.95 Pick Up, $18,95 Delivery
Pricing based on selecting any $12.95 or $13.95 pizzas. Pizzas with menu price over $13.95 will attract a $3 surcharge each.
Add $3 for Stuffed Crust or gluten free base. Choose from garlic bread, spud bites or cheesy garlic bread. Add an extra $1 for cheesy garlic bread. Choose from the 1.25L drink range.
BBQ Beef Schnitzza
Crispy chicken Schnitzel base topped with crumbed beef, smoky honey ham, our tangy BBQ sauce and gooey mozzarella. Served in 6 slices.
Mac & Cheese Regular
Cheesy, creamy, melt-in-the mouth macaroni, topped with extra mozzarella and baked to golden perfection
2 For 1 Large Pizza Twosday
Every Tuesday, you can enjoy 2 large pizzas for the price of one! Amazing, isn't it? This offer applies for large pizzas, including:
Positives
BBQ Cheeseburger
Ham Lovers
Vegan Margherita
Vegan Cheese Lovers
Cheese Lovers
Margherita
Smoky Chicken & Bacon
Veggie Sensation
Butcher's Block
Positives
Hawaiian
Pepperoni Lovers
BBQ Beef
Chicken Supreme
Hot & Spicy Veggie
Super Supreme
BBQ Meatlovers
Surf & Turf
Creamy Chicken & Beacon
Positives
Creamy Garlic Prawn
Vegan Mediterranean
Vegan Deluxe
Garlic Prawn
Hot & Spicy Chicken
BBQ Chicken
Mega Meatlovers
Ultimate Hot & Spicy
3 Plus 3 $33.95 Pick Up OR $37.95 Delivered
You can get 3 pizzas + 3 sides of your choice + Delivery for only $37.95, can you imagine? Please note that pizzas with prices that exceed $17.95 delivery will be surcharged $3. Similarly, a surcharge of $3 will be applied in case you chose a gluten-free base or stuffed crust.
As for the sides, you can choose among spud bites, cheesy spud bites, cheesy garlic bread ($1), garlic bread, Hershey's Lava Cake ($1), vegan cheesy garlic bread ($1.5), or any drink of 1.25 litters. Interesting, isn't it? Please remember that this promotion applies solely for delivery orders!
2 PLUS 2 $30 DELIVERED
If you think 3 pizzas are too much, you can still get an offer for two! Order 2 large pizzas in addition to 2 sides and get your order delivered to your doorstep for only $30 DELIVERED. Please note that you will be charged an extra $3 fee if you select a pizza with a menu price exceeding $17.95 for delivery. The same goes for picking a stuffed crust or a gluten-free base. An additional $1 will be charged in case cheesy garlic bread or Hershey's Lava Cake is selected and $1.5 in case a vegan cheesy garlic bread is selected.
About Pizza Hut Australia and Pizza Hut Coupons
Created in the United States in 1958, Pizza Hut is one of the largest pizza chains not only in Australia but in the world! Started with a small pizza store, Pizza Hut has now become one of the giants of the restaurant industry and has grown to compete with global pizza specialists, such as Domino's Pizza, Papa John's, Little Caesars, and others…
With over 270 restaurants over the country, Pizza Hut is considered one of the best pizza makers in Australia with a presence in different territories, including VIC, NSW, WA, QLD, ACT, SA, Tasmania, and NT. The pizza chain offers customers a large variety of pizzas, along with sides, pasta, drinks, and desserts.
​
7 new freebies in your inbox every day!
Join our 78,457 freebie subscribers