Dominos Vouchers & Deals → December 2022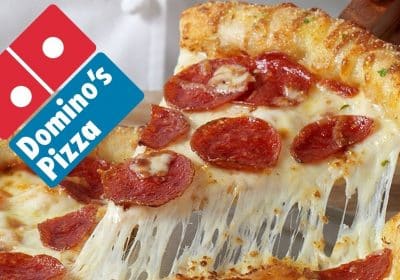 There are many ways to save money with Domino's pizza. One way is by using the Dominos pizza Vouchers that they offer on their website that can be redeemed at stores or online.
Latest Dominos Vouchers Codes
Get the latest Dominos Vouchers & Coupon Codes – including $5 Value Pizzas, $7.95 Traditional Pizzas, 2 sides for $7.95 and the latest pickup and delivery deals!
Dominos Vouchers & Deals → December 2022 for Pizza Only
| Code | Voucher Description | Expiration |
| --- | --- | --- |
| 601075 | $5 Mini Pizza + Garlic Bread or 375ml Can | 11/13/2022 |
| 925605 | Any Large Pizza $15 Delivered with no Minimum Spend | 11/13/2024 |
| 946064 | 4 Large Traditional Pizzas + 4 Sides $46.95 Delivered | 11/13/2024 |
| 679391 | Any Large Pizza $15 Delivered with no Minimum Spend | 11/13/2024 |
| 707720 | 2 Large Traditional Pizzas + Garlic Bread, 1.25L Drink $30.95 Delivered | 11/13/2024 |
| 654383 | 4 Large Traditional Pizzas + 4 Sides $39.95 Pickup | 11/13/2024 |
| 108906 | 2 Large Traditional Pizzas + Garlic Bread, 1.25L Drink $24.95 Pickup | 11/13/2024 |
Download Dominos Mobile Application & Receive a FREE PIZZA
Dominos is encouraging its customers to download and use its mobile application by offering them a lovely deal! By downloading the Dominos mobile app, you get to receive a voucher for a FREE LARGE PIZZA with delivery orders.
Download on Google Play Download on App Store
The freebie coupon will be sent to the user via a phone message and will only be valid for a maximum period of one month. Please note that this offer is only valid for delivery orders with a minimum spend of AU $22. Vouchers are of single-use and are addressed solely to new Mobile App users.
Other Dominos Vouchers
Extra Large Pizzas – 50% More Pizza for $3 Extra
$5 Cheaper Everyday Menu
$5 Back on All Value Range Pizzas & Sides
Lunch Side Options – Garlic Bread, drink, or Sundae for $2 & Cheesy Garlic bread/chips for only $3.50.
$3 Mini Value Pizzas, $5 Large Value Pizzas & $7 Extra Large Value Range Pizzas
About Dominos Vouchers and Voucher Codes

Domino's vouchers consist of a code that is composed of a set of numbers and which can be used while making your order on Domino's Pizza. Once entered, the discount appears automatically on your total order bill.
All of these vouchers are of a single-use and can be redeemed in any Domino's Pizza store. Please note that these vouchers can not be redeemed for cash. As for the e-vouchers, they can only be used for online orders and cannot be accepted in Domino's Pizza stores nor can it be valid for phone orders.
Products can be considered for Dominos Vouchers
Talking about Dominos vouchers, there is a large variety of products to which these codes can apply, including the different pizza ranges. These vouchers can be used to lower the prices of pizzas or to score some cheaper meals.
What should be kept in mind is that vouchers differ moving from one location to another. So, make sure to check what vouchers and deals are available out there for your nearest Dominos restaurant.
How do I use Dominos Vouchers?
To use Dominos vouchers and make great economies, you are invited to follow the steps below:
What If my Dominos Vouchers don't work?
If you are having any issues with your Dominos vouchers, these may be one of the reasons:
VIP Club Membership
Joining Dominos VIP Club gives you access to a number of deals, offers, and promotions. To become a member of the club, you only need to tick the box that is reserved for VIP club membership while making your online order on Domino's Pizza's internet ordering system.
On the other hand, you can join simply by providing your valid information in one of the stores' points of sale or simply by signing up online on Dominos official website.
Once you join the community, you will regularly receive emails featuring Dominos competitions, Dominos news, Dominos promotions, Dominos vouchers, and so on… Please note that you can, at any time, opt-out from receiving messages and emails from the Dominos VIP club.
Dominos Car Park Delivery
To improve the customer experience, Dominos introduced the Dominos Car Park Delivery concept, which consists of picking up your order at one of their stores without having to leave the car. Thinking about the car park delivery, here are how things work out:
Dominos Pizza Menu & Prices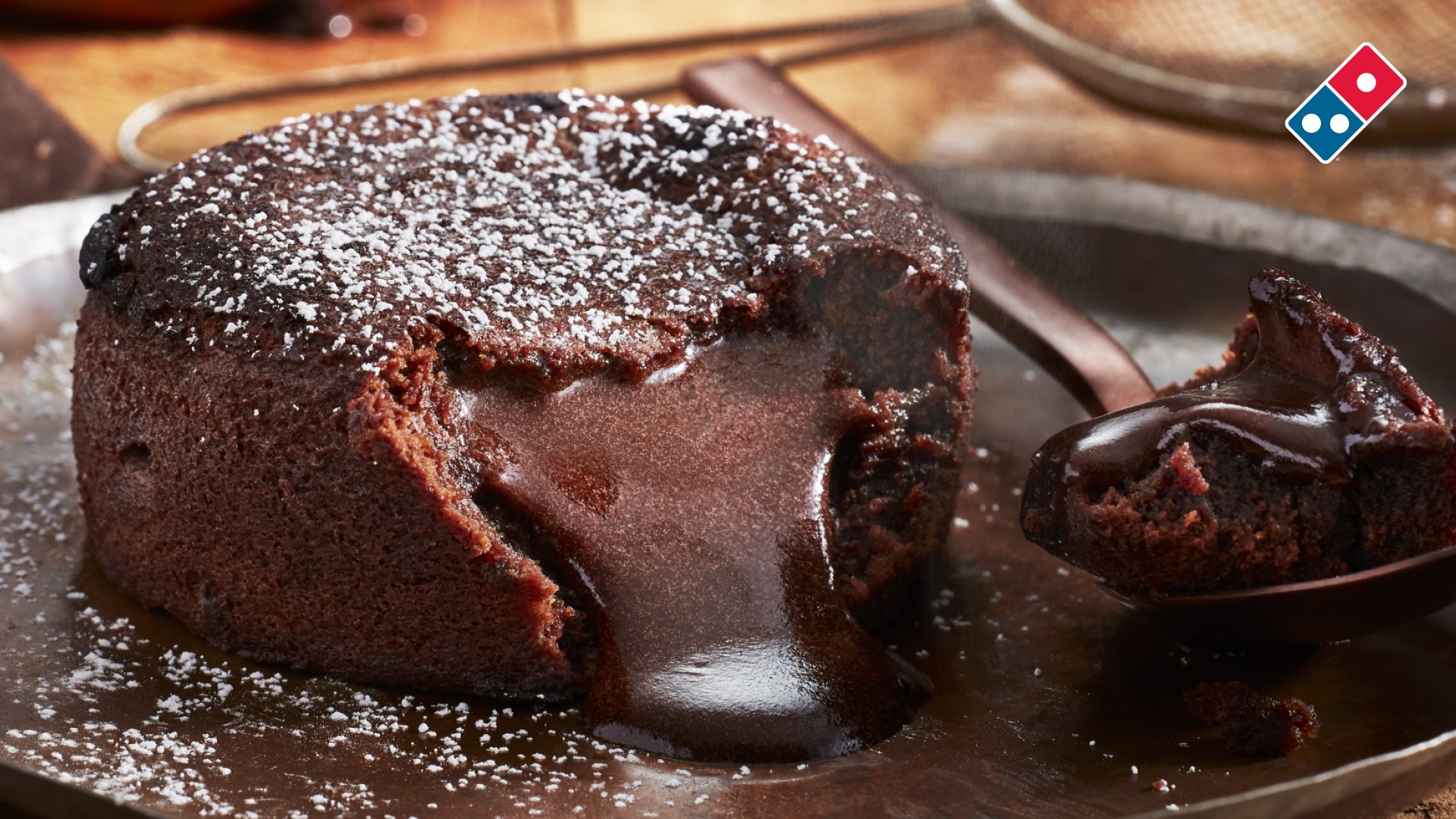 Dominos Sides Options
For sides, you are faced with two options to chose from. You can have two sides only for $7.95 or three sides for $9.95. Here are the sides you are presented with:
1,25L Soda Drinks (Solo, Pepsi Max, Mountain Dew, Pepsi, 7 Up, Sunkist)
Cheese & Garlic Bread – Herbs and garlic flavoured bread with mozzarella sticks on top of it
Garlic Bread
Mini choc Sundae – Vanilla Ice Cream
BBQ Chicken Meatballs
Churros – presented with chocolate sauce
Thickshakes – with three flavour options: vanilla, chocolate, caramel
Dutsch Pancake
Cheese & Garlic scrolls
Salted Caramel Chocolate Mousse
Choc Lava Cake
Dominos Premium Sides
Talking about Domino's premium sides, you will have to choose among the following:
Chicken Kicker Bites
Choc Fudge Brownies
Spicy Batttered Prawns
Chicken 5 Pack – if selected you will be able to select from:

Buttermilk Chicken Kickers
20 Chicken Kicker Bites
Korean Sticky Wings
Chipotle Chicken Kickers
Oven Roasted Chicken Wings
About Domino's Pizza
Domino's Pizza Enterprises, which is the biggest franchisee for Domino's Pizza in the world, is also considered to be the largest Pizza Chain in Australia. The group is responsible for  Domino's brand in Australia, New Zealand, Belgium, France, the Netherlands, Japan, Germany, Luxembourg and Denmark. The pizza chain's objective lies in striving to come up with a healthier and tastier menu to enhance customer satisfaction and meet clients' expectations when it comes to food and service quality.
​
Like those Vouchers & Deals?