Hungry Jack's Deal – Free Limited Edition Glass with Large Meal Purchase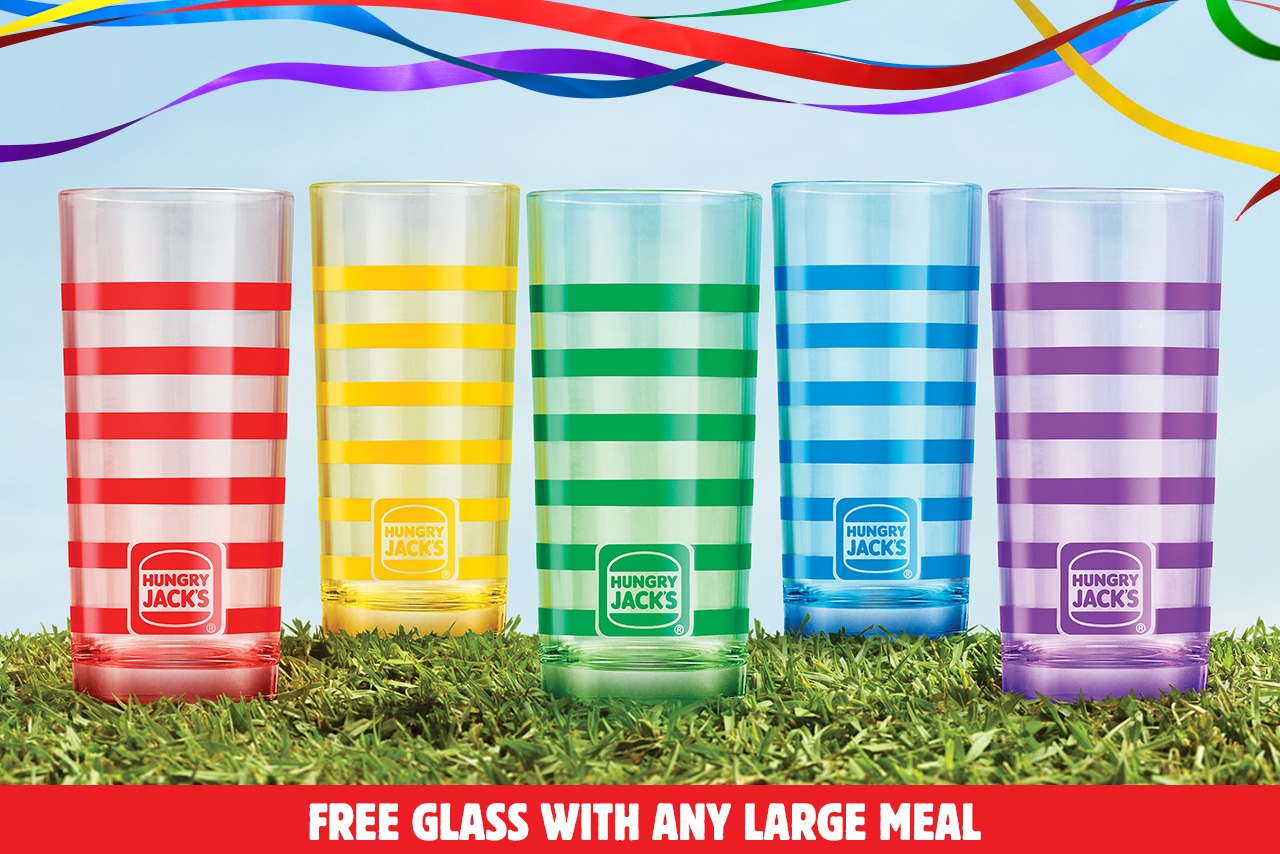 How about getting a FREE limitted edition glass? Would that make you happy?
We are delighted to share with you this amazing offer from Hungry Jacks. This famous fast-food restaurant chain is offering a Free Limited Edition Glass with every Large Meal Purchase made at their stores! Amazing, isn't it?
Basically, with every large meal purchased, you are given a FREE glass of a random color. Five colors are available out there for the time being:
Red Color 
Yellow Color 
Purple Color 
Blue Color 
Green Color
Amazing colors, don't you think so? Please note that one cannot get to choose the color he or she wants, as these are distributed randomly.
Free Glass with All Avalaible Large Meals
All available meals at Hungry Jack's are valid for this offer, except for some items including breakfast and children meals.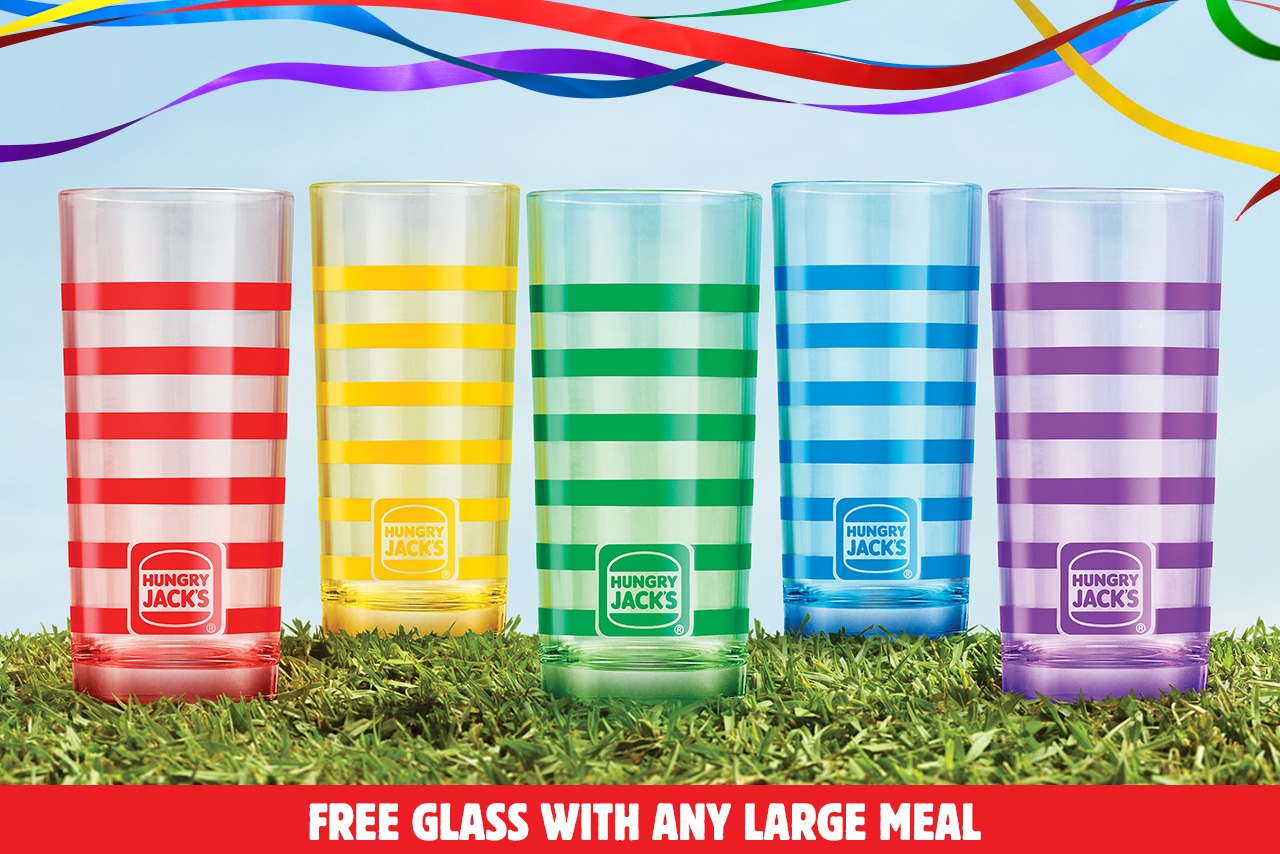 Bad news is that if you are already benefiting from some other offers or promotions, such as the Shake & Win program or some other kind of voucher and coupons, you will unfortunately not be eligible for the Limited Edition Glass offer.
So? Did you already started thinking about the deal? What are you still waiting for then? Go get your FREE glasses now that you still have time to do so!
Once you secure these Limited Edition Glasses, do not hesitate to share the good news with us in the comments section
​
7 new freebies in your inbox every day!
Join our 78,457 freebie subscribers
Free Samples Australia
Get the Latest Freebies in your Instagram Feed