Expired
Get your FREE Samples of BabyLove Nappies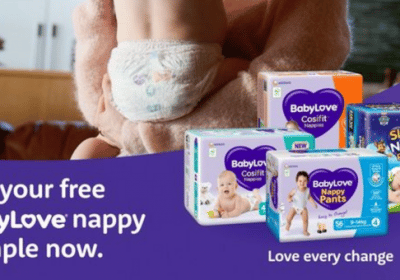 BabyLove This offer was made especially for you! It's your time to get the best helpful samples ever!
Baby Love is inviting parents and future parents to request their free samples of babies nappies! Get your hands on BabyLove samples for your kids of all ages.
The good news is that you get to choose the sample you want among a wide selection of nappies, including:
Cosifit

For Newborn 
For Infant 
For crawler

Nappy Pants 
Sleepy Nights 

Pants 2-4 years old 
Pants 4-7 years old 
Get your FREE Samples of BabyLove Nappies
In order to claim your free samples, you just need to
Click on the pink button below to be redirected to the sample's offer
Choose your BabyLove nappy sample
Select your nappy size
Complete the given form with your valid information
Request your sample
Easy! isn't it? So run to get your hands on these free samples before it gets too late!
Don't forget to subscribe to our newsletter for more great offers in Australia!
If you are interested in requesting further samples & discovering other offers, we strongly recommend having a look at the following:
7 new freebies in your inbox every day!
Join our 78,457 freebie subscribers