FREE Food from Nando's on your Birthday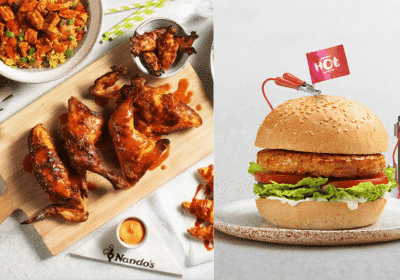 Want a FREE meal on your birthday? We surely don't want to miss out on this amazing opportunity!
Eat up and earn points with Nandos. Join Nando's Loyalty Program and enjoy plenty of benefits, including free french fries and a FREE meal on your birthday.
Reward your appetite with monthly menu offers, VIP experiences plus a birthday meal on us!
To benefit from Nando offer you need to:
Get the App: Download the app now or pick up a card at the restaurant counter.
Register: To claim rewards simply register online or in the app and verify.
Earn: Scan at the counter and earn 1 point for every $1 spent at Nando's
Redeem: Turn your points into Nando's gear, event access, and more.
Share this offer with your friends and family members, so they can benefit from it as well.
If you are interested in requesting further samples, we strongly recommend having a look at the following:
Don't forget to subscribe to our newsletter for more great offers in Australia!
7 new freebies in your inbox every day!
Join our 78,457 freebie subscribers
Free Samples Australia
Get the Latest Freebies in your Instagram Feed