Win a Fragrance Prize Pack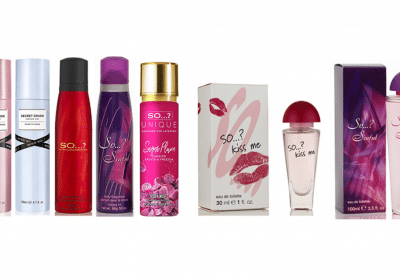 What about winning a fragrance prize pack? How would that make you feel?
If this sounds interesting to you, don't hesitate to enter the draw organized by Girl.com.au for a chance to win a So…? fragrance pack valued at $155.45.
If it happens and you win the draw, you will be able to enjoy a fragrance pack, composed of the following:
Two Miss So Perfume Mist Love Potion 
Two Miss So Perfume Mist Secret Crush 
One Kiss Me EDT
One So…? Sinful EDT 
Six So…? Unique 
One So Body Spray 
One Kiss Me Body Spray 
One Sinful Body Spray 
If you wish to participate in the contest, you only need to answer the question 'What is your favourite So…? fragrance?'. There is no communicated deadline to enter the draw. As long as the link is working, the offer is still valid! So, we invite you to get in the running as soon as you can!
Once you answer this question, you can proceed by filling up the entry form with your valid coordinates.
If you wish to participate in further contests, we invite you to have a look at the following: